Use the following to jump to other sections

Faresin
Designs, manufactures and sells worldwide telescopic handlers for agricultural and industrial use, as well as a wide range of related machinery
Visit website
---

Genie UK
Genie® telehandlers can be found enhancing safety and improving productivity on jobsites worldwide. Genie's ongoing leadership in aerial lifts and material handlers is built on its ability to consistently deliver superior quality.
Visit website
---

GGR Group
Europe's leading supplier of of complete lifting solutions, including vacuum handling machinery, restricted access lifting equipment and mini cranes, along with a variety of complementary products
Visit website
---

Haulotte
A global leader in the manufacturing of mobile elevating work platforms and Telehandlers, with designs, innovates, and manufactures for a wide range.
Visit website
---

JCB
The world's third largest construction equipment manufacturer. Based in Staffordshire it sells more than 300 different products in over 150 countries worldwide
Visit website
---

Kranlyft UK
Master distributor for Maeda mini cranes, Klaas aluminium truck and trailer cranes and also supports Kato mobile crane users with parts and service
Visit website
---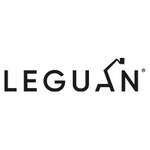 Leguan Lifts
All our aerial work platforms are equipped with premium all-terrain capabilities and a robust boom that make Leguans a versatile choice for any access task
Visit website

Magni UK
Specialising in Telehandlers, its product range is growing continuously and is pushing the limits of versatility, an active demonstration of Magni's know­how
Visit website
---

Manitou UK
A world-leader in construction equipment. Designs, produces, distributes and services equipment including telescopic loaders and aerial work-platforms
Visit website
---

Snorkel UK
The highly versatile telehandlers are designed to multitask on the toughest jobsites. For any application, each one can lift, reach and haul materials
Visit website
---

Skyjack UK
Provides rental companies globally with quality engineered, simple and reliable access equipment so they maximise utilisation and their return on investment
Visit website
---

TVH UK
A worldwide supplier of spare parts in over 170 countries. With over 109 000 stock items, TVH can be your ideal partner for your mobile elevating work platforms
Visit website
---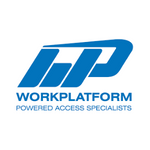 Workplatform
Workplatform are the top UK distributors for Genie Lifts, one of the world's leading Access Platform manufacturer.
Visit website
Event Timings
Wednesday 11th May 10:00 - 17:30
Thursday 12th May 10:00 - 16:00
Please support our advertisers